Home | Granular Single Super phosphate
Granular Single Super phosphate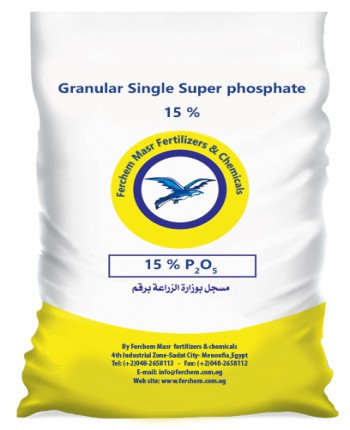 Type : Granular Single Super phosphate
---
Brand : Super Ferchem
---
Fertilizer Form : Granular
---
Packing : 50 KG
---
Description
Recommendation
Specification
Granular Single Super phosphate
18 % P2O5
20 % P2O5
Properties and uses
Manufactured by using the latest technology.
Granular with high strength and homogenous in shape and diameter.
Treated against caking to become more easily for mechanical dispersion.
Contains phosphorus element (the key for life) which is essential for formulation of carbohydrates, sugar, starch and cellulose.
Phosphorus is essential for all biological process.
Phosphorus is important for energy storage and help to transfer it inside the plant.
Essential in translocation of nutrients from root to the plant.
Essential role in genetic characteristic especially in the composition of DNA and RNA.
Contributes in the growth and development of roots, plant maturity and formation of seeds and fruits.
Phosphorus is important for oxidation inside plant and absorption of all nutrients.